Meet new from Zhanna Musaeva - a romantic composition about mutual feelings - "From Dawn to Dawn", written by the poet and composer Maxim Temirsultanov.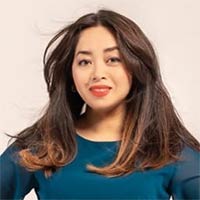 "This is a song about the birth of a girl's pure love for a guy," the performer comments, "when Maxim wrote this track, he considered that it was I who would beautifully present her to the audience, which I tried to do. I think the audience will appreciate the oriental style of the single, and the fact that there is a theme that is familiar to every girl - when her heart sings with happiness! "
"From Dawn to Dawn" is not the last joint project of Zhanna Musaeva and Maxim Temirsultanov. According to the singer, now she is working on recording three more compositions created by him.
"The production center of Daniyal Isakayev is not asleep, we are working on new projects. So soon a wave of fresh songs awaits fans of my work, "says the artist.
In the meantime, we offer you to listen to the track "From Dawn to Dawn", which from today is available on digital platforms and on our website.
Listen and download the song "From Dawn to Dawn" by Zhanna Musaeva
Official Instagram of Zhanna Musaeva