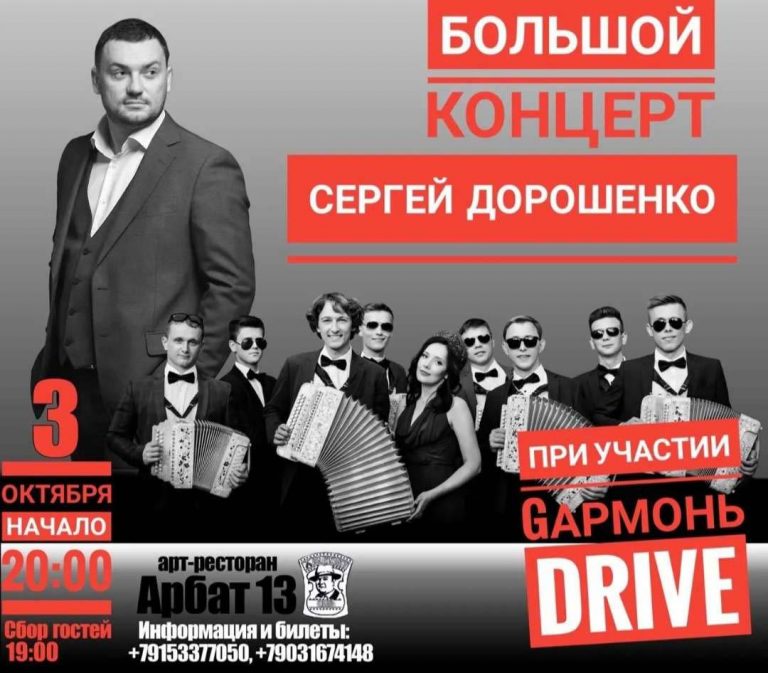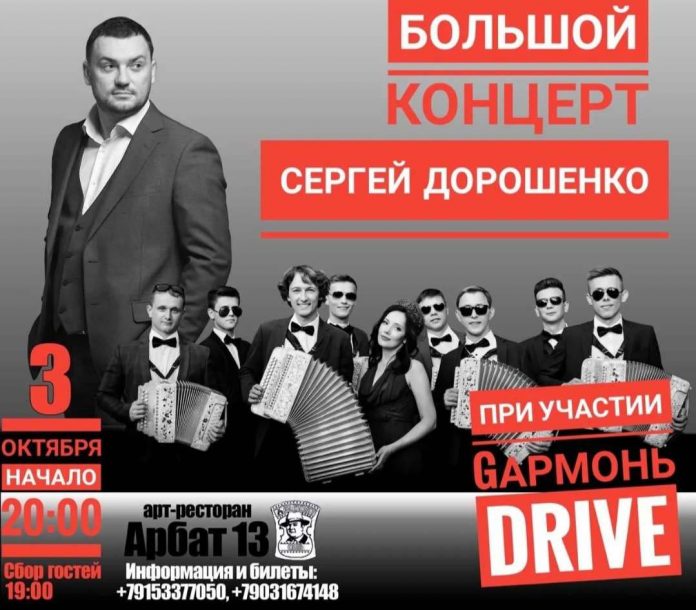 3 October 2019 year in Moscow will be a concert of the author and singer Sergey Doroshenko, known to a wide range of connoisseurs of Russian pop music. A.
Sergey is a regular guest artist of city events in Moscow and the South of Russia, as well as events aimed at developing the culture of the Republic of Adygea, ambassador of the Charity Fund "Capital of Mercy", a guest on the air of radio stations "Mediametrix", "Kazak FM", "Chanson TV" and others.
The concert will be held at the Arbat 13 Art Restaurant with the participation of friendly stars of domestic show business, partners and the media.
Sergey Doroshenko is known to our listeners for such songs as "From Your Smile", "Black Sea" and others.
The event starts at 20.00, tickets cost 1000 rubles. For more information on Sergei Doroshenko's concert in Moscow, please call +79153377050 or at Sergey Doroshenko's VK page.
Driving directions to the venue