"Adyge Nyse" ("Adyg bride") is a ritual song to the words of Betal Bakhov, music by Umar Tkhabisimov, which is performed at Adygeyan weddings. Azamat Pheskhov presented his version of the composition.
Listen and download Azamat Pheskhov's song "Adyge Nysa"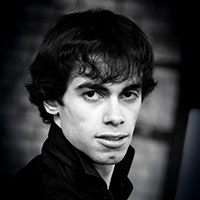 "This is one of my favorite songs since childhood, which every Adyg probably knows by heart," says Azamat, "it was performed by many masters of the Caucasian stage, in different versions of the arrangement and even a capella.
No Adyg wedding can do without this composition. At that moment, when the bride first crosses the threshold of her fiance's house, all those present at the event sing. "
As of today, the track "Adyghe Nysa" is available in all digital stores.