Composition Goshi Grachevsky "Restaurant" from the album "On suit" can now be heard on the air of "Radio Chanson"
The song "Restaurant" got into rotation only at the beginning of September, but it already enjoys great success with the public. It was written by its author and composer Timur Kitov.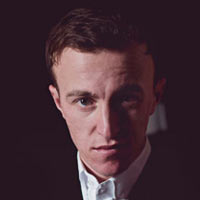 "Initially, we wanted to release a track specifically for the restaurant repertoire," says Gosha, "but Timur wrote such a soulful, atmospheric composition that all our listeners instantly became imbued with it. She is very close to me myself. Especially the lines "I am a permanent emigrant, I am wherever I go through life." I remember when Timur and I just started working together, we had to travel a lot. Even to record this song, we went to Nalchik in winter, to the studio of our friend, musician Marat Paritov. It was so cold then that I stood in two jackets on the record. Perhaps this also gave the performance the desired characteristic shade.
I am very glad that you have fallen in love with our composition, and that now we will "meet" more often on the waves of "Radio Chanson". Listen to good music, enjoy, and in the future we will delight you with new hits! There is a lot of music, there is only one chanson ... "