The long-awaited premiere of a new song by a popular Caucasian singer Magameta Dzybova @_dzybov_magamet_ - "To know only"!
Listen and download the song of Magamet Dzybov "To Know Only"
For the first time, the artist's fans heard this composition at his solo concert and then fell in love with it, which is not surprising - after all, a sincere track written Angelica Nacheva, dedicated to children and the main life value - the family, that is waiting for you at home, gives its warmth and love.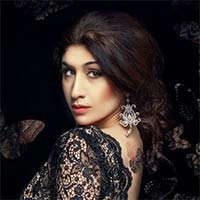 "When Magamet asked me to write a new song for him, I thought," recalls Angelica, "what topics have we not yet managed to touch on? After all, we already devoted the composition to mothers, friends, love for a woman ... And then the thought came to my mind: I need to write about children! When the project was created, I did not immediately understand if he liked it, because Magamet was somewhat stingy with emotions. But later I became convinced - this is exactly what you need! Because at the concert, when he first performed it, I saw how he opened, with what feeling he sings and experiences it! "
The single "To Know Only" really makes you wonder how important the family hearth and the support of loved ones are. Sure, this song will not leave you indifferent! From today, a new product from Dzybov is already available on all digital platforms.