The release of a new composition by Marina and Aslan Gudiev took place
"Half Heart" is a beautiful duet about a long-awaited fateful meeting and deep feelings, written Ruslana Sobieva @ ruslana.sobieva.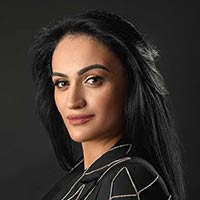 "I wanted a song about true love," says Marina, "about the fact that you always have to believe that it is, and even when you no longer wait, it will certainly come. And then the feeling of happiness is so great that the heart is simply overflowing with feelings and emotions! I turned to my dear and beloved Ruslana for such a composition, and she gave us a song that came out exactly as I had planned - pulsating, beating in the same rhythm as a human heart in love.
This composition will surely touch the souls of listeners who believe, wait and attract the feeling of happiness. Let your eyes shine with joy, your faces shine with smiles, and your hearts will be filled with love! "
Listen to the single "Half Heart" on our website.
Lyrics of Aslan and Marina Gudiev's song "Half Heart"
I thought love was just a fairy tale
I did not believe and did not wait
You wrapped me in warmth and affection
Such a moment, I bloomed
I thought that love is only in the movies
But you appeared in my fate
Since then I walk like I'm drunk
All my thoughts are only about you
You are half my heart
My only song
I do not need anything in the world
So that we can be together with you
You are half my heart
My only song
I do not need anything in the world
So that we can be together with you
You conquered me with just one look
The uninvited guest is so glad I am
So happy when you're with me
I want to give you love always
Believe me dearer and dearest
I will get the stars from the sky for you
Only in the heart, only you forever now
And never to love, I will not tire
You are half my heart
My only song
I do not need anything in the world
So that we can be together with you
You are half my heart
My only song
I do not need anything in the world
So that we can be together with you
You are half my heart
My only song
I do not need anything in the world
So that we can be together with you
You are half my heart
You are half my heart
My only song
I do not need anything in the world
So that we can be together with you
You are half my heart
My only song
I do not need anything in the world
So that we can be together with you