A joint composition appeared on the windows of digital stores Farzani @yunusfarzani и Shamkhan @shamkhan_official__ - "Padishah", which famous artists presented last year, later releasing the video of the same name.
Today we decided to find out from the performers how this duet was born, and how the video was shot?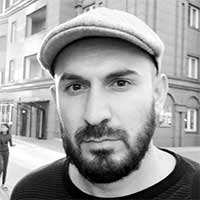 Farzani: "We met Shamkhan in Kazakhstan, talked for a long time and planned to record something together for several years. I threw him different options, but I did not immediately find the right one. Just hearing the "Padishah" he caught fire, and we made this track, brought it to Tashkent. And a few months later they decided to make a video.
The shooting took place in Alma-Ata, we were both "charged" with this idea, everything went perfectly. I only remember that it was terribly cold! While they put out the light for street shots, everyone froze. But in the picture it all looks beautiful, this is the main thing. As a result, everyone was very pleased with the result of the project as a whole. "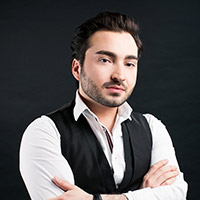 Shamkhan: "We thought for a long time in what style to record the song, because we work in different directions and it was interesting to combine them. Farzani is a famous Kazakh rap artist, a great guy and a good friend. He somehow sent me another track to listen to, I liked it - and the song "Padishah" was born. Without thinking for a long time, we decided to shoot a joint video for this track. I think we managed to make a high-quality product and, judging by the feedback from the audience, this is how it is. "
You can listen and download the song of Farzani and Shamkhan on our website, as well as on all the largest music services.
Listen and download the song of Farzani and Shamkhan "Padishah"