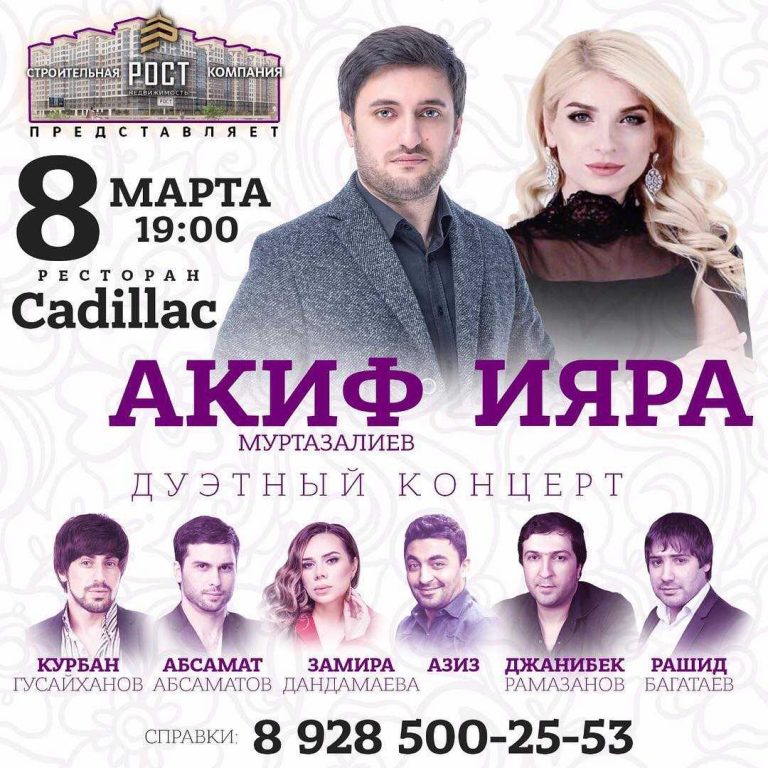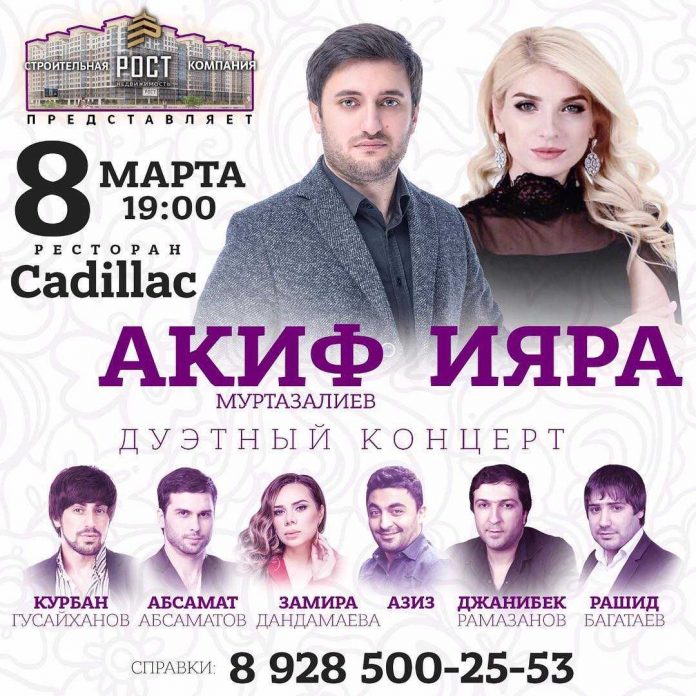 As the International Women's Day approaches, the number of concerts devoted to this holiday is growing rapidly.
8 March residents and guests of Makhachkala will have a musical meeting with bright Caucasian artists - IYARA и Akif Murtazaliev, whose romantic duet "Rose Petals" won not one heart!
Cheerful atmosphere, pleasant company, favorite songs and good mood are provided to you! Be sure to come with people close to you!
Other stars will also take part in the program of the event. For you sing: Kurban Husayhanov, Absamat Absamatov, Zamira Dandamaeva, Aziz, Janibek Ramazanov, Rashid Bagatayev.
There will be a concert at the Cadillac restaurant, starting at 19.00.
For information call: + 7 (928) 500-25-53