First joint track Karen Tuz and Vlad Bulakh were released in 2013. The listeners liked the song "From a Friend for Luck" so much that the artists continued this practice and recorded several more duets over the next three years.
These compositions were included in the Karena TUZ album "You are exactly that", and today they are released on digital platforms as a separate collection - "Destroyed my world".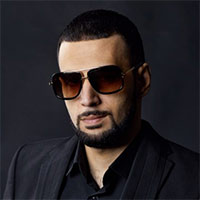 "This is a deep, meaningful song and of all my duets it is my favorite. So I decided to name the album that way. I invite our listeners to remember these tracks and I hope that they will give you the most positive emotions! " - says Karen.