The release of Amirina's new single and video - "I will not get in touch"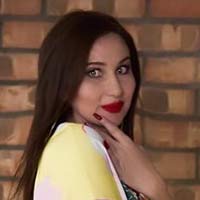 "What do we do when the relationship is at an impasse? We don't get in touch, - the singer comments on the novelty, - I wanted to write an emotional track about the relationship with "fire", where there is a huge range of feelings: love, hate, pain of parting, disappointment and others. Burning bridges without looking back, erasing from memory, trying to forget ... .. Is it possible? Each has its own story and its own sequel.
But I want to wish everyone that, no matter what emotions we experience, may everything always end well! And yet, when we say "I will not get in touch," think, do we really want this? "
The video for the composition was filmed on the city roof; Amirina herself directed the video.
"This time, I chose a non-standard place as a location - the roof of a skyscraper in the center of Cherkessk. Here you could feel exactly that atmosphere when you want to hide from people and your thoughts. It perfectly reflected the mood of the track. I hope the audience will feel it. Enjoy listening and watching everyone! "
Lyrics of Amirina's song "I won't get in touch"
Don't call me night-friend
Not all
Heal the nerves from the disease - "forget it"
Look into my soul like an X-ray
My diagnosis is confirmed
I'm not curable sick with you
My mind tells me - don't trust him
Just what to do with one question
Then to whom?
If he was a light for me, my soul
If he is the only one in the whole world
I won't get in touch - it's hard for me
The war between us is a hundred years ahead
You are like an original among thousands of planets
This will be the end, no sequel
When he is far and close, I am with him in my soul
I'm as if at risk
And beyond the line
Everything around me is without color, where there is none
My planet is dying away suddenly without him
My mind tells me - forget it
You live without him, probably
Do you somehow
Just how, if he is not near and not with me
If he is the only one in the whole world