Niko light has released a mini-album "Happy New Year!"
Remember the fiery festive track of Niko Lite (Nikolai Timofeev) "Happy New Year!"? A popular singer more than once pleased fans with releases of new and new versions of this song! Today, on the eve of the upcoming year, the music publishing house Sound-M and Niko Light represent the EP performer of the same name, who included 4 variations of the favorite audience of the song!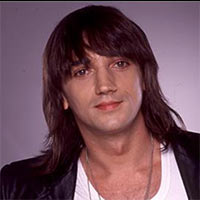 "They were made at different times and also in different joint projects. DJ Noiz and DJ Dimixer - these guys had their hand in these tracks. There would have been a fifth, if in the summer on the beach I hadn't got the idea to create another new song about the New Year! "Says Niko.
Thus, the mini-album includes songs: "Happy New Year!" (Original), "Happy New Year!" (DJ Noiz Remix), "Happy New Year!" ("Fir-tree" remix) and "Happy New Year! "(Children's song).
You can already listen and download the album on all major music services, including: iTunes, Google play, Apple music, Beeline Music, Yandex.Music, and also in the BOOM application (for users of social networks Vkontakte and Odnoklassniki).
Listen and download Niko light's album Happy New Year!
Clip "Happy New Year!" Niko Lite (Nikolai Timofeev)
Together with the premiere of Niko Lite's (Nikolai Timofeev) EP "Happy New Year!" We also present you a clip for one of the remixes of this festive track.