At the end of last year Kira Shine presented the composition "Impossible to Lose", to words and music Dima Lorena и Oleg Sashko... The audience took the track with great enthusiasm, so fans of the singer's creativity will certainly be delighted with today's new item - a video for this song
The plot of the video, filmed in New York, is the idea of ​​the performer herself.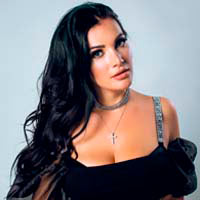 "The operator Pavel Kubin supported my script, but we decided a lot during the filming process," says Kira, "according to my idea, the main character with her man is happy, but she does not belong to him. She is with him and at the same time herself. Her heart had been broken many times before. And she no longer trusts anyone. Yes, she undoubtedly likes the main character, they have a passion, he wants to have it. But when she felt that she was also falling in love, she decided to disappear, fearing the seriousness of the relationship. Because falling in love is dangerous for her. That is why there are "dangerous" icons in the frame. In the dark, the heroine runs away from cars, from Him. After all, it is easier for her to be alone ... I wanted to show passion, but so that it would not look vulgar, but sensual. In my opinion, together with the Hollywood actor Sergio Delavicci, who starred with me, we succeeded. The story turned out to be bright, juicy, full of feelings and colors. I hope the audience will like the video. "
The novelty is already on the YouTube channel "Zvuk-M".