Aidamir Eldarov and Ruslan Dzybov presented a duet song - "Ancient"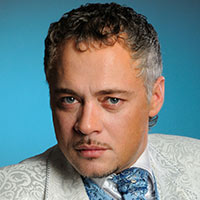 "It was written a long time ago and I always liked it very much," says Aydamir, "the author of poetry is People's Writer of Adygea, Kabardino-Balkaria and Karachay-Cherkessia, Iskhak Mashbash, and the music is by composer Aslan Nikhai, People's Artist of Russia, laureate of the State Prize of the Russian Federation , laureate of the State Prize of the Republic of Adygea.
Together with Ruslan Dzybov, we decided to give this wonderful song a new sound, to perform it as a duet. I am sure this cheerful, kind, soulful composition will warmly echo in the hearts of our listeners! " - says Aydamir.
You can already listen to the novelty on digital services and on our website.