Angelika Akhmedova released the video "Fellow travelers"
On the YouTube channel of the music publishing house "Sound-M" a new video clip of the singer has been released Angelica Akhmedova - to the song "Fellow travelers", presented in the album "Love Poison" last April.
Watch Angelika Akhmedova's video "The Fellow Passengers"
A bright summer video that takes viewers from locations against the background of the capital's sights to the picturesque landscapes of the desert and a blooming field, vividly shows the audience that the heroine of the song owns the whole world in which she flies like a bird, enjoying her freedom.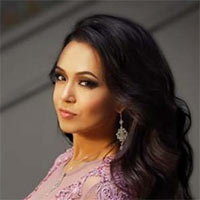 "The track begins with the words" phrases are infections "- that is, empty words that are not backed up by actions do not cost anything. If you are not accepted as you are, it is better to leave and be free. It so happened that during the filming we got a clip symbol - a dove. He accidentally fell into the frame, but the director and I decided to leave him as an embodiment of the desire for freedom. My heroine runs the entire clip away from the golden cage and at the end of the video gains the long-awaited freedom, "the singer comments.
The film was shot by popular director, cameraman and music video director Alexander Syutkin, behind whom are thousands of clips created for Russian and foreign artists (including: Lady Gaga, Era Estrefi, Rihanna).
"Thank you very much Sasha for this work! - says Angelica, - and special thanks to the whole team for the training and organization of the shooting. Now I plan to release a video version for the song "Freedom" ("Freedom") - this is the English version of "Fellow travelers", it is also present in the album "Love Poison", it sounds very beautiful. I advise my listeners to listen to her too. "
Listen and download the album "Love Poison" by Angelika Ahmedova