"No Love" - ​​a new composition in the repertoire Kazima Shidakova, which premiered today on digital platforms, simultaneously with the release of a new video on the "Zvuk-M" YouTube channel
This is the second joint project of the performer with the poet and composer Farida Bostanova. Listeners already know them song "Proud Lady", and, as Kazim said, another novelty will soon await the public.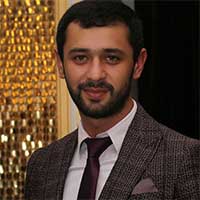 "No Love" is a very emotional and vital song. This often happens when the feelings of another person are simply used, without giving anything in return, and therefore it is very important to say "stop" to yourself in time and break the vicious circle. Farida described the situation with heartfelt, understandable words, which resulted in a dynamic, vivid track. I am sure that you will like it, - the artist turned to the audience, - well, soon we will present another composition - "Blind Love".
Enjoy listening to everyone and thank you for being with us! "