Today, with the support of the music publishing house "Zvuk-M", a new song has been released. Sergey Leshchev "How beautiful you are".
The novelty is available on all major music services, including: iTunes, Google play, Apple music, Beeline Music, Yandex.Music, as well as in the BOOM application (for users of social networks Vkontakte and Odnoklassniki).
Listen and download Sergey Leshchev's song "How beautiful you are"
According to Sergey, this song is dedicated to a charming girl named Natalya. The author of the track wrote about his wife, and later the arranger of the composition, Yuri Dvornikov.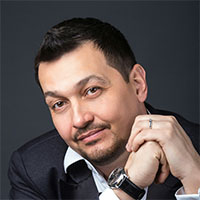 "This is our joint work with Yuri, a wonderful professional," the artist comments, "it all started when he and I somehow went to a concert, and he set me to listen to the demo version of this song in the car in my performance, as well as He said that he dedicated the composition to his wife. Hearing this beautiful melody, I immediately offered to work on it together. Yuri agreed, and work began on the project. She walked for a long time and painstakingly ... We tried to saturate this song as much as possible not only with emotions, but also with an amazing game of professional musicians. For example, guitar solos were recorded by Pavel Chernykh. In general, I believe that we give the audience a quality product, and this is very important! I want the song "How Beautiful You Are" to win the love and recognition of my listeners and spectators! "