New in the repertoire of the performer AVVA @avva_official__ - the singer presented a track called "Forget", in which, according to her, the listener will discover a kaleidoscope of emotions!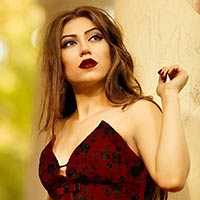 "The song speaks for itself, you just need to listen to it. She is not like other compositions, she is the only one - incendiary, but, at the same time, fraught with pain, and freedom, and joy. We have been friends with the author of the single - Timur Kitov for a long time, but we have recently begun to cooperate. Based on the situation that was happening in my life at the time of writing the song, it was a direct hit in what was happening. That is why my feelings and experiences are so vividly reflected in it. I hope the audience will be imbued with them. In the meantime, we are working on other cool tracks, we want to pleasantly surprise the listeners, "shared AVVA.
The track "Forget it" is already available on digital platforms and on our website. Listen and share your impressions on social networks.
Listen and download AVVA's "Forget It" song
Lyrics for AVVA "Forget It"
I did not search and did not ask
What I got, I got it
Not the best choice, I won't lie
I do not forget..
You spoke and I spoke
What litters, what powers
This is not what they wanted to remember
We failed ..
We were unable to get the moon out of the sky
We did not manage to get snow in the summer
We could not protect ourselves from pain
We could not finish our roles
We did not have time to find the reasons
We did not have time mountains in the plains
We were not able to solve everything right
We probably didn't want to
Aya .. Forget me, forget me
Everything went and will not happen again
Don't play with me don't play
We are now free birds
Aya .. Forget me, forget me
Everything went and will not happen again
Don't play with me don't play
We are now free birds
The sky in the palm of our hand will fall
What a new day will bring us
We do not know, we do not know
We searched, but we are tired of searching
Disputes have long ended
Let's just go to the movies
Let's let everything go with you
You are already just a friend, you are not my hero
We were unable to get the moon out of the sky
We did not manage to get snow in the summer
We could not protect ourselves from pain
We could not finish our roles
We did not have time to find the reasons
We did not have time mountains in the plains
We did not have time to solve everything right
We probably didn't want to
Aya .. Forget me, forget me
Everything went and will not happen again
Don't play with me don't play
We are now free birds
Aya .. Forget me, forget me
Everything went and will not happen again
Don't play with me don't play
We are now free birds