Ruslan Malaev @ruslan___malaev Presented today a composition dedicated to the Circassian national costume. A song called "Circassian" was written for him by a poet Arthur Kenchesha and composer Anzor Haupa.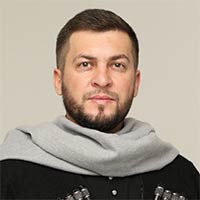 "For many years, by virtue of my profession, I had to wear a uniform, for which I also have great respect, but deep in my heart I have always had a great desire to wear my native national costume -" Cherkeska ". Circassian is the spirit of national identity, and in my song it is sung: "My soul is dressed in you!"
Circassian is not just clothes, it is thinking, a historical connection with the Motherland, with ancestors, this is the future! And I am convinced that in every family, not only the Circassian, but also other Caucasian peoples, a national costume must be kept.
I am very grateful to the authors of the song - the talented poet Artur Kencheshaov, the composer Anzor Dzhabrailovich Haupa, for the fact that they embodied my thoughts, which I have been carrying in my heart for many years! I hope the listeners will like the composition! " - says the performer.
You can listen to the track Ruslan Malayev "Cherkesska" on our website.
Listen and download the song of Ruslan Malayev "Cherkesska"
Official Instagram of Ruslan Malaev
[elfsight_instagram_feed id = "111 ″]