Razeta Ursoc presented a new song "Why They Love You". This is a melodic composition about love for a man who did not deserve it.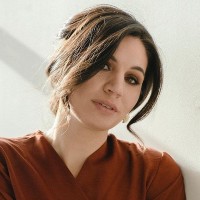 "In this single, I wanted to convey the fact that not everything in our life depends on our efforts. No matter how much we want, no one can convince a person to look at life the way we would like, even by their own example, "says Razeta.
The singer-songwriter is working on new lyrics and looking for talented artists to sing them. According to her, "the format of the composition is not suitable for everyone." It also didn't take long to wait for the premiere of a new track called "I won't find a way to you." The artist will perform it in a duet with Adam Woitlev.