Anna Bershadskaya and Magamet Dzybov presented a new duet composition
Anna wrote a song called "I am with you":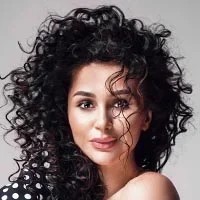 "After the release of the first duet with Magamet, there were a lot of messages from viewers and listeners with requests to continue their joint work, everyone was waiting for this, and I wrote!
Words and music are from my soul, for each of you. Take care of your loved ones, give the warmth of your hands. It will not become less from this, but your life will sparkle with different colors! All love, kindness, warmth and good songs in the playlist. "
The composition "I am with you" is already available on the largest music services and on our website.
Lyrics of the song by Anna Bershadskaya, Magamet Dzybov "I'm with you"
It happens often
Heart melts from love
Even if closed
From all to the locks
It happens often
Love inspires us
We are in each other's arms
Like birds we fly
I will save you
I will cover all troubles with myself
From your warmth I bloom like a rose in spring
You were given to me by heaven
I chose you with my heart, be with me
Let the years go by
I am forever yours, I am with you
Love heals us
When the heart is hurt
And the soul cries bitterly
It happens often
Love reveals to us
Doors to new happiness
To live and love
I will save you
I will cover all troubles with myself
From your warmth I bloom like a rose in spring
You were given to me by heaven
I chose you with my heart, be with me
Let the years go by
I am forever yours, I am with you
I will save you
I will cover all troubles with myself
From your warmth I bloom like a rose in spring
You were given to me by heaven
I chose you with my heart, be with me
Let the years go by
I am forever yours, I am with you
I will save you
I will cover all troubles with myself
From your warmth I bloom like a rose in spring
You were given to me by heaven
I chose you with my heart, be with me
Let the years go by
I am forever yours, I am with you
I'm with you