Parting, burning the soul to the ground, and love, capable of the most difficult - voluntary retreat - in the new author's composition David Levin @levin_voice "Fly."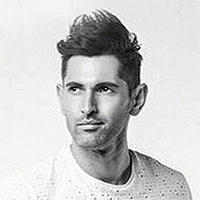 "The track was born after important changes in my life. It was after this that I sat down at the piano and began to talk about topics that excite me! I wanted this song to resonate in the hearts of people who believe in love, or vice versa - have lost faith in it ... In their goals, in their desires. The fact that you need not to be afraid and try to be happy and believe in your dreams!
Speak and not skimp on words of love to parents, friends and yourself!
It is important that we remember that time is sand that quickly drains away and therefore you need to live here and now!
Now I continue to touch on topics that are happening in my life. And there are a lot of them! I spend a lot of time in the theater, where I transform into different people, with different characters. Therefore, I know for sure what is happening in the world and what topics are especially important to touch upon!
And, of course, one of the most important current events is the joint recording of a duet with an opera diva (whose name I still will not name), which conquered the whole world with her voice, talent and her female beauty and, of course, me! I am very happy that I had the opportunity to record a duet with her! ", The performer shares.
Fans of the artist will hear this joint track soon. And now we offer you to listen and download the song "Fly" on our website.
Listen and download David Levin's "Fly" song