Eldar Agachev @dalik_agachev prepares for the release of several new songs of different genres. Today the artist presented the author's composition entitled "Don't Leave" - a heartfelt story about a forced separation.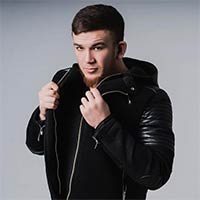 "At the moment of writing the words and melody, inspiration came by itself, despite the fact that I didn't even suffer lovingly, that's for sure," says the performer, "it just happens sometimes that you start to work, and everything turns out by itself, as if it breaks out ...
I hope that the listener will be affected by the vital and simple text of the song, because almost everyone has probably encountered such a situation. "
Eldar Agachev's "Do Not Go" track is available for listening on digital platforms and on our website.
Lyrics of Eldar Agachev's song "Do not leave"
The lights go out in the sky, along with them your dreams
He goes into silence down the steps of your soul
Tears dripping from my eyes hear his voice in the distance
Do not go away
The lights go out in the sky, along with them your dreams
He leaves in silence and leaving everything behind
Tears strangle in the chest, everything inside is torn
Do not go away
And the lights will come on, along with them your dreams
You let him go and forget, just be patient
He will come back to you and whisper to you
Do not go away
He will come back to you and whisper to you
Do not go away