For fans of creativity Goshi Grachevsky @gosha_grachevskiy_official "Parasite" - the long-awaited premiere, because the song managed to fall in love with them at the end of last year, when it first sounded live on Radio Chanson. Today, the composition, written by Timur Kitov, has appeared on all digital display cases and is already available for listening.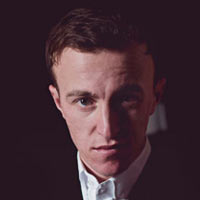 "The history of the appearance of this track in my repertoire is simple," says Gosha, "Timur once called me and told me about a rather peculiar behavior of one person:" you need to write about it, "he emphasized then. Life stories are our hobby. Therefore, probably, the composition turned out to be so memorable, lively, understandable.
I am very glad that she liked the audience and thank everyone for their support! "
Listen to the single "Parasite" on the largest digital platforms and on our website.
Lyrics of Gosha Grachevsky "Parasite"
And I'm not your bunny and not a bastard
The usual most I am a parasite
Life seems simple to me
All because you are with me
No need to work in the morning
Waiting for me breakfast on the table
You gave me care
And I answered nothing to you
You say I'm lazy
Not adapted to anything
Well, I'm here. What happened?
I don't understand you at all
And I'm not your bunny and not a bastard
The usual most I am a parasite
Life seems simple to me
All because you are with me
And I'm not your bunny and not a bastard
The usual most I am a parasite
Life seems simple to me
All because you are with me
You say you're tired
The work exhausted all
And I answered you: what became
Lie down, rest my star
And I'm not your bunny and not a bastard
The usual most I am a parasite
Life seems simple to me
All because you are with me
And I'm not your bunny and not a bastard
The usual most I am a parasite
Life seems simple to me
All because you are with me
And I'm not your bunny and not a bastard
The usual most I am a parasite
Life seems simple to me
All because you are with me
And I'm not your bunny and not a bastard
The usual most I am a parasite
Life seems simple to me
All because you are with me
And I'm not your bunny and not a bastard
The usual most I am a parasite
Life seems simple to me
All because you are with me
And I'm not your bunny and not a bastard
The usual most I am a parasite
Life seems simple to me
All because you are with me