Завораживающий своей красотой клип на новую песню «Мелодия Любви» – это видео, открывающее зрителям женскую натуру с необычного ракурса – через характер природных стихий, эмоционально и ярко.
Lyric composition "Melody of Love" was written for a duet Ruslana Sobieva @ ruslana.sobieva.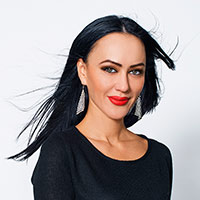 «По музыкальной стилистике эта песня – продолжение треков «Мечта», «Люблю тебя», «Пообещай мне любовь» – то есть, сингл, наполненный латиноамериканскими мотивами. Этот стиль мне ближе других, а тема песни – светлая грусть по несбывшейся любви – отлично дополнила наш с Зариной совместный репертуар, в котором до этого не было таких минорных, нежных композиций», – рассказывает Руслана.
The riot of emotions that fill a woman in love is perfectly reflected in his directorial idea Zaur Vataev, who suggested that the artists draw a parallel between the female kind and the elements of nature. Their role went to female models selected in the preliminary casting. Make-up artist Ksenia Godzoyeva @makeup_kseniya_godzoeva embodied the idea of ​​a screenwriter, putting artistic body makeup to the actresses, each of whom was shot in the studio for 4-6 hours.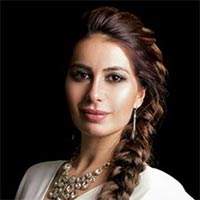 Zarina Bugaeva: «Это было очень интересно и по-своему сложно. Чтобы визуально передать всю эмоциональную палитру выбранных стихий, на кожу моделей наносили плотный грим: землю воссоздали с помощью акварели и глины, стихию ветра – с помощью муки и акварельных красок, а воду показали через плотный слой голографических блесток. Помимо этого актрис обдували вентиляторами и обливали водой для создания нужного эффекта. Девочки проявили огромную артистичность и профессионализм! Большое спасибо им за выдержку и за красоту, которую они привнесли в проект».
Ruslana Sobiev: "In the video, viewers will see an allegory: a passion embodied in the element of fire, airiness and lightness of the wind. And the hardness of the earth personifies the sad end of the relationship described in the song.
Perhaps someone will not solve this idea to the end, but I believe that not everything in art should be clear. I gave a hint, and then let the spectators play with bright colors in the audience! "
We invite you to listen and download the song "Melody of Love", as well as watch a new clip of artistes right now!
Listen and download the song of Ruslana Sobiyeva and Zarina Bugayeva "Melody of Love"