A new song on poetry and music by Kirsan Dubaev was presented today by a popular singer Reysan Magomedkerimov @reysan_magomedkerimov_official - "My love".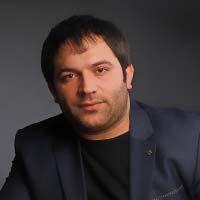 "The theme of the search for love is relevant and always understandable to the public. Because we live in emotions, suffocate without romantic feelings, and often prefer to suffer loving than not to feel attachment at all.
I want to wish all my listeners to find their happiness in the coming year, and I hope that my new song will inspire us to make the right choice! " - comments performer.