The singer presented her new groovy single "On the Path". The work is performed in a traditional folk style that will make anyone dance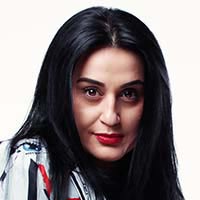 "The first word is fun and good mood, so that the listener smiles from the first sounds. This is a mix of Russian folklore in a modern interpretation. I don't stick to one genre or direction. I like all music, I like to experiment, "said Tina.
According to the artist, many new premieres are expected, as well as joint projects. However, he does not reveal all the cards in order to surprise his fans.