Dmitry Yurkov invites everyone to a concert in Moscow!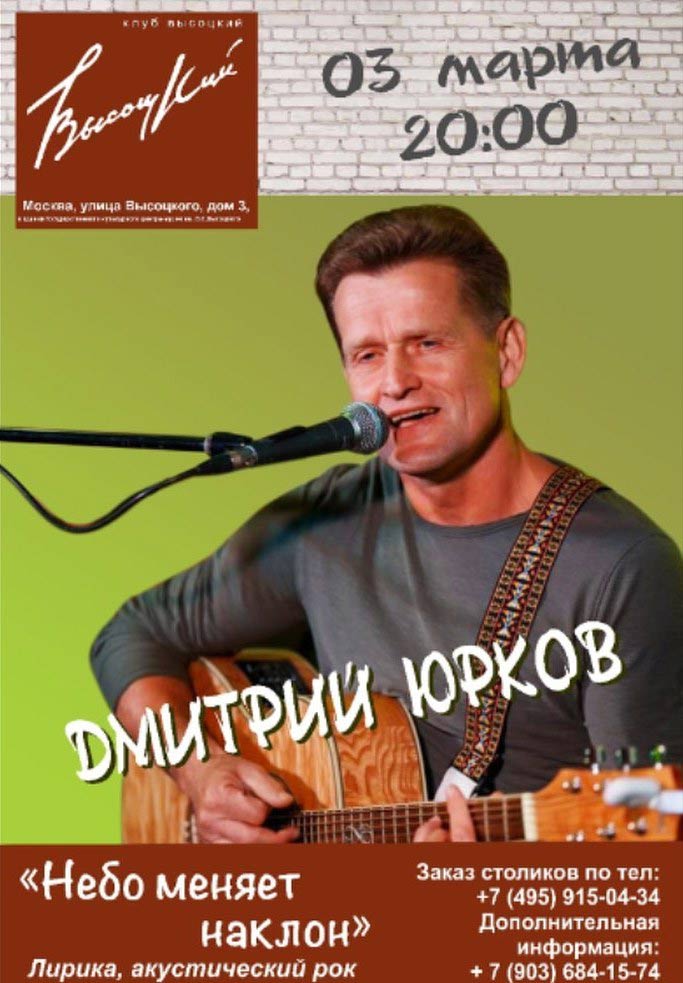 The performance will take place on March 3 and will traditionally take place in the Vysotsky club.
In the program "The Sky Changes Tilt" - lyrical compositions and acoustic rock.
The concert starts at 20.00. Details by phone: 8 (903) 684 15 74.