The singer introduced a new track - "Minory"
How to make sure that the relationship does not go into a "minor way"? Protect love while it is still alive. This is what is sung in the new song of the popular singer Redji bloom @redji_bloom - "Minorami".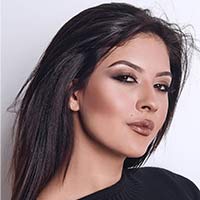 "We embody our inner feelings in music, and this song is also a part of me, a little story. The single is very emotional and sensual, touches the soul and heart. I want my audience, upon hearing this song, to feel the same as I did, to recognize itself in it. Because the main message to the listeners is - love so that forever! "
You can already get acquainted with the new product from Redji Bloom on all digital music venues and on our website.
Listen and download Redji Bloom's Minory song
Video clip of Redji Bloom "Minory"
Along with the track, the presentation of the Minory clip, shot by New Way Production, took place.
"We decided to make the video not difficult for viewing and perception, light and sensual," the singer comments, "our main task was to convey the love of the two heroes, their feelings. I wanted to show everything that lives inside me. Every word is emotion. Every movement, every look we look is what we experience. Burning minors, we dissolve in crazy love. "
Lyrics of Redji Bloom "Minorami"
And we are again somewhere
We fly to the planets and
We will finish without a trace in this
The atmosphere is not cold without a blanket
I know everything about you
My heart skips a beat here
Slightly scaring the flock of birds
You and I are until heaven a few more minutes
Breathing in every moment
It's a happy scream
You're cooler than a magnet
But in zero gravity we
Soar over the world and
Sparkling sparks
From love, madness, from you
C'est la vie, my love
You
In my heart like a scream
You taught to keep
We will not leave feelings as minors
Notes
In my heart like a scream
You taught to keep
We will not leave feelings as minors
Our comfort is a secret
And I believe, it's no coincidence that
We reached hype in feelings
Offline - these feelings are endless
This is magic, you know.
I dissolve frankly
You read everything in the eyes
About your touches the head flies again
Breathing in every moment
It's a happy scream
You're cooler than a magnet
But in zero gravity we
Soar over the world and
Sparkling sparks
From love, madness, from you
C'est la vie, my love
You
In my heart like a scream
You taught to keep
We will not leave feelings as minors
Notes
In my heart like a scream
You taught to keep
We will not leave feelings as minors
You
In my heart like a scream
You taught to keep
We will not leave feelings as minors
Notes
In my heart like a scream
You taught to keep
We will not leave feelings as minors