Reysan Magomedkerimov presented a new single - "Fairy Tale Girl"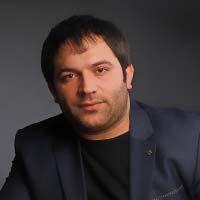 "The song" Girl-tale ", the author of which Khalif, written in the now popular musical style. I tried my hand at it with pleasure, because modern trends bring freshness to the repertoire, and the audience is so pleasant to surprise and delight with novelties. I hope everyone will like this project, because it is an easy, pleasant, dance song about love, "says the performer.
Lyrics of Reisan Magomedkerimov's song "Fairy Tale Girl"
Your eyes intoxicate me again
I froze in my heart love is love
You are my heart, my soul is a berth
Where can I go, I feel like I'm running wild
Your destiny is to be with me forever
I love you my moon-faced
Forget about the bad for a moment, I ask you
We will be with you forever
Love can be insidious, I won't let you go
After all, you are a fairy-tale girl, I love you alone
Love can be insidious, I won't let you go
You are my fairy tale girl, for you I give the world
I looked for you and found my destiny
Your love, I believe I will not deceive
Forget about everything with me for a moment, please
You are my home, I love you alone
Your quiet voice drives me crazy
In your networks, I need you alone
Let's fly the wings of pure love
And don't know the troubles, hold my hand
Love can be insidious, I won't let you go
After all, you are a fairy-tale girl, I love you alone
Love can be insidious, I won't let you go
You are my fairy tale girl, for you I give the world