Meet Reisan Magomedkerimov's author's song "Bombita" and a video for it!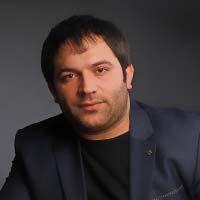 "I dedicate this composition to all attractive and capricious girls who drive men crazy! - says the performer, - I decided to present a danceable, positive track simultaneously with the video.
We filmed it together with the director Chingiz Taibov in Derbent. I wrote the plot myself, and the beautiful girl Alima helped us to bring it to life @alima_bellydance , whom many know as a performer of oriental dances.
Hope you enjoy the new project! Good mood, love and good luck to everyone! "
The single is available on all digital platforms and on our website.
Lyrics of Reisan Magomedkerimov's song "Bombita"
And you are cool senorita, senorita
My girl is bombita you are bombita
You clink-clink-clink-clack with your heels
You don't notice me ooh-ooh-ooh-ooh
Yes you are cool senorita, senorita
My girl is bombita you are bombita
You clink-clink-clink-clack with your heels
You don't notice me ooh-ooh-ooh-ooh
And you are a business girl walking around the city
I understand you, girl, you're a thug
And through the glasses of pouting lips without noticing me
There is no bazaar, you are a bomb, girl what I need
And you are a business girl walking around the city
I understand you, girl, you're a thug
And through the glasses of pouting lips without noticing me
There is no bazaar, you are a bomb, girl what I need
And you are cool senorita, senorita
My girl is bombita you are bombita
You clink-clink-clink-clack with your heels
You don't notice me ooh-ooh-ooh-ooh
Yes you are cool senorita, senorita
My girl is bombita you are bombita
You clink-clink-clink-clack with your heels
You don't notice me ooh-ooh-ooh-ooh
And you are a beautiful and gentle business girl
Your beauty is not comparable, spoiled
And through the glasses of pouting lips without noticing me
When will this circus end, tell me dear
And you are a beautiful and gentle business girl
Your beauty is not comparable, spoiled
And through the glasses of pouting lips without noticing me
When will this circus end, tell me dear
And you are cool senorita, senorita
My girl is bombita you are bombita
You clink-clink-clink-clack with your heels
You don't notice me ooh-ooh-ooh-ooh
Yes you are cool senorita, senorita
My girl is bombita you are bombita
You clink-clink-clink-clack with your heels
You don't notice me ooh-ooh-ooh-ooh
And you are cool senorita, senorita
My girl is bombita you are bombita
You clink-clink-clink-clack with your heels
You don't notice me ooh-ooh-ooh-ooh
Yes you are cool senorita, senorita
My girl is bombita you are bombita
You clink-clink-clink-clack with your heels
You don't notice me ooh-ooh-ooh-ooh