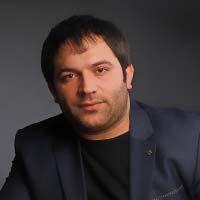 "Dali" is my new work in collaboration with the wonderful author Anna Kalaycheva. This song is a love story from a distance. Dali divide people, but kilometers cannot kill feelings.
A melodic, beautiful, understandable composition, I am sure my listeners will like it. I am already working on another project, which I will soon introduce you to, "says the performer.
Listen to the single "Dali" on the largest music services and on our website.
Lyrics of Reisan Magomedkerimov's song "Dali"
There is one girl over the horizon
There is no more beautiful in the world
Her smile beckons, confusing thoughts
She keeps a secret in her soul
Oh, given, oh, given, why were we torn apart
Oh, given, oh, given, why
Oh, given, oh, given, why were we torn apart
Oh, given, oh, given, why
Give, give, give, give, give, give, give, hey, oh
Give, give, give, give, give, give, give, hey, oh
Give, give, give, give, give, give, give, hey, oh
Give, give, give, give, give, give, give, hey, oh
I am free to live like a bird that flies above the ground
To see a bright light in the windows
That illuminates my dear faces at night
And the one that dawn gives me
Oh, given, oh, given, why were we torn apart
Oh, given, oh, given, why
Oh, given, oh, given, why were we torn apart
Oh, given, oh, given, why
Give, give, give, give, give, give, give, hey, oh
Give, give, give, give, give, give, give, hey, oh
Give, give, give, give, give, give, give, hey, oh
Give, give, give, give, give, give, give, hey, oh
Oh, given, oh, given, why were we torn apart
Oh, given, oh, given, why
Oh, given, oh, given, why were we torn apart
Oh, given, oh, given, why
Give, give, give, give, give, give, give, hey, oh
Give, give, give, give, give, give, give, hey, oh
Give, give, give, give, give, give, give, hey, oh
Give, give, give, give, give, give, give, hey