Well-known Caucasian performer presented his new work today. Reysan Magomedkerimov @reysan_magomedkerimov_official - the single "My Dream", written in the words of the poet Gonapi Abuyev.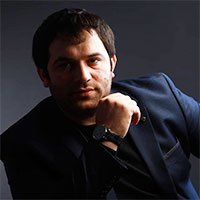 "This is a song about mutual love and happiness, about feelings that everyone knows - when you don't want to leave, when you constantly come in dreams and enjoy the company of your loved one.
Composition incendiary, dance, kind. I want her to give warmth to my listeners on these cold winter days, "comments the performer.
You can already listen and download the song "My Dream" on all digital platforms and on our website.
Listen and download Reisan Magomedkerimov's song "My Dream"
Lyrics of Reisan Magomedkerimov's song "My Dream"
Call for yourself
Hold my hand
I love you my dream
Hold me tight
Don't leave me
I love you my dream
Call for yourself
Hold my hand
I love you my dream
Hold me tight
Don't leave me
I love you my dream
Call for yourself
Hold my hand
I love you my dream
Hold me tight
Don't leave me
I love you my dream
Follow you into fire and water
And in any weather
I will go where you will be
You are my dear flower
I will live, dear
If you smile again
Follow you into fire and water
And in any weather
I will go where you will be
You are my dear flower
I will live, dear
If you smile again
You are my light, my dawn
Know you love me
You alone are given to me by fate
My thoughts about you
My feelings are you
I share my dreams with you
You are my light, my dawn
Know you love me
You alone are given to me by fate
My thoughts about you
My feelings are you
I share my dreams with you
Follow you into fire and water
And in any weather
I will go where you will be
You are my dear flower
I will live, dear
If you smile again
Follow you into fire and water
And in any weather
I will go where you will be
You are my dear flower
I will live, dear
If you smile again