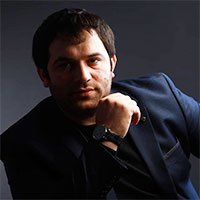 "This is a song about girls luring into their love nets with one glance," the performer comments on the novelty, "remember that we - men are ready to carry you in their arms, but only if you appreciate it! Otherwise, "the doors will slam."
I look forward to your feedback, dear listeners! I hope you enjoy the new composition. "
Lyrics of Reisan Magomedkerimov's song "My Lamba"
With her glance on the net she lured
And gave me love to drink
You beckon, beckon me with your eyes
I sail with you after the sunset
Your lips have so much passion in them
May love save from bad weather
I want to dissolve in your arms
And I want to open up to you alone
Hey my lamba wild panther
Hey my lamba, you don't believe in love
Hey my lamba love my money
Hey my lamba, well tell me where you are
Hey my lamba wild panther
Hey my lamba, you don't believe in love
Hey my lamba love my money
Hey my lamba, well tell me where you are
You pull me with your smile
You follow yourself and run away again
But look, I'll come, dear
In my arms you melt again
Your shoulders, scarlet sunsets
But with you from paycheck to paycheck
If you don't appreciate my love
Go to hell by slamming the doors
Hey my lamba wild panther
Hey my lamba, you don't believe in love
Hey my lamba love my money
Hey my lamba, well tell me where you are
Hey my lamba wild panther
Hey my lamba, you don't believe in love
Hey my lamba love my money
Hey my lamba, well tell me where you are