The artist presented the single "Life Goes On"
A dynamic track called "Life Continues" is a novelty in the repertoire of a popular artist Reysana Magomedkerimova @reysan_magomedkerimov_official. This is a life-affirming composition that is worth learning from mistakes, not looping.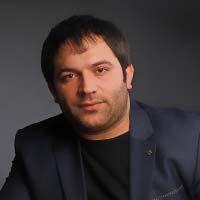 "The poet Yevgeny Karelov wrote wonderful poems that, despite the failures of the past, the blows of fate, pain in the soul, disappointment and betrayal, our life goes on! It has many good events and memories, dear people and impressions. As winter replaces winter, the sun always appears after rain, so we just need to draw conclusions from what has been experienced and move on! I really like this setting, and I picked up a melody inspiring, positive, energetic. I think the audience will appreciate the single, "says the performer.
You can already get acquainted with the new product on digital platforms and on our website.