New song released Reysana Magomedkerimova @reysan_magomedkerimov_official - the artist presented a patriotic composition called "Dagestan". Like most of the new releases released this year, the singer wrote this track himself. What was the inspiration? He answers this question as follows: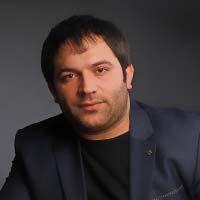 "In my heart I am a homebody and very attached to the place where my family lives, my friends. Whenever I go on tour, I'm homesick. These thoughts give rise to similar lines. You can sing about Dagestan endlessly! The beautiful land in which the glorious, friendly people live is truly a paradise land! I hope that not only my countrymen will like this composition, but also those who have not been with us yet. I invite everyone to visit our "eagle land", to get acquainted with my homeland. "
Listen to Reagan Magomedkerimov's single "Dagestan" on all digital platforms and on our website.
Listen and download Reisan Magomedkerimov's song "Dagestan"
Lyrics of Reisan Magomedkerimov's song "Dagestan"
Eagle I'm free I fly among the mountains
And let fate sometimes not make me happy
And where would I not be both in my soul and in my thoughts
Dagestan is my song, my homeland
And where would I not be both in my soul and in my thoughts
Dagestan is my song, my homeland
Oh how do I miss Dagestan for you
When I'm outside of you
And every day my soul only reaches for you
Dagestan - you are my homeland
And every day my soul only reaches for you
Dagestan - you are my homeland
Eagle Land, Great Rocks and Ancient Snow
Azure Caspian, foaming wave
My proud camp, rocky valleys for me
Dagestan - you are a heavenly land in my heart
My proud camp, rocky valleys for me
Dagestan - you are a heavenly land in my heart
Oh how do I miss Dagestan for you
When I'm outside of you
And every day my soul only reaches for you
Dagestan - you are my homeland
And every day my soul only reaches for you
Dagestan - you are my homeland
And hundreds of nations live here in a single family
And the matter of honor is more expensive than any words
We are famous for hospitality, our brotherhood
Dagestan - you are my homeland
We are famous for hospitality, our brotherhood
Dagestan - you are my homeland
Oh how do I miss Dagestan for you
When I'm outside of you
And every day my soul only reaches for you
Dagestan - you are my homeland
And every day my soul only reaches for you
Dagestan - you are my homeland