In early March 2020, a popular artist Reysan Magomedkerimov @reysan_magomedkerimov_official presented track dedicated to his daughter, today the artist presented a new, no less emotional song - "Mom". In the composition, written on the verses of Yevgeny Karelov, Reisan asks the eternal question: "where is time rushing?" ...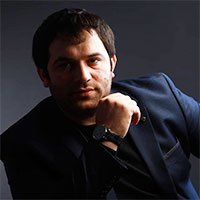 "The river of life is fleeting, and over the years we are not only wiser, but also aging. And the older you get, the clearer you understand how dear to us are our loved ones, how short the time allotted to us on earth.
I want to wish our mothers to stay with us as long as possible, be healthy and happy! " - says the performer.
Listen to Reisan Magomedkerimov's song "Mom" on digital platforms and on our website.
Listen and download Reisan Magomedkerimov's song "Mom"