A young and talented singer from Dagestan Reisan Magomedkerimov presented his single "Restaurant"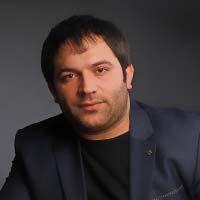 "The idea for the track "Restaurant" was exactly mine and I personally composed this track for my listeners, and I really hope that everyone will like this track", - He speaks Raysan.
The artist appreciates his listeners very much and is glad that he can give great pleasure with his tracks, from which they receive a huge charge, which is transferred to him. The performer will continue to try to surpass himself and delight fans with his work.
"I want to stay with you alone, I ask you, dear, stay until morning ...", sings Reisan.
A very soulful song about love that sinks into the soul from the very first chords.