Nalmes - a gem from the Bzerabze group
The musical group "Bzerabze" today introduced a new composition - "Nalmes", whose name in the Adyghe language means "gem". On the day of the premiere, we decided to ask the group leader Timur Losanova @timur_losanWhat is the main value of the track, and what is the story behind its creation?
"The Story of One Pa"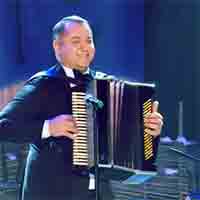 Timur Losanov: "There is one beautiful story about how the genius Umar Tkhabisimov after another performance of the State Academic Folk Dance Ensemble of Adygea" Nalmes "was so impressed by the soloists that he dedicated a specially written" hymn to the dancer ".
This work today is the hallmark of the artistic group.
Our group Bzerabze pays tribute to both author Tkhabisimov and the legendary dance ensemble.
We tried hard not to deviate from the original in the processing, but still, some interesting notions were made. For example, the alignment of the parties in four voices or the decision to give more dynamism, or to record such instruments that are not inherent in the music of the ensemble "Nalmes". But the decision not to use the clarinet, the party of which in the original is almost the key, was not easy for us.
In general, we tried, we worked and were sincerely committed to the idea put by the author in this super-famous song "Nalmes dances". Listen and enjoy, friends! "
Listen and download the song "Nalmes" by the group "Bzerabze"