"I do not want to be with one, and I want to be with this, and that one!" - sung in a new composition Robert Karaketov @robertkaraketov "Idle", published today. According to the author and the performer, this song is both humorous and serious at the same time ...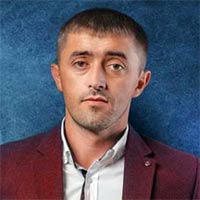 "Listeners perceive it differently. For some, the status of a bachelor is just a fun period of life, and for some, a way of life and a firm position. In any case, this song is sure to appeal to men who appreciate the diversity of female beauty, "says Robert," I want to wish my listeners the best of luck on their chosen path and to thank for the high appreciation of my work. "It inspires me to write and perform such emotional, cheerful and vital songs!"
You can listen to and download the song of Robert Karaketov "Blank" right now on our website.
Listen and download a song by Robert Karaketov