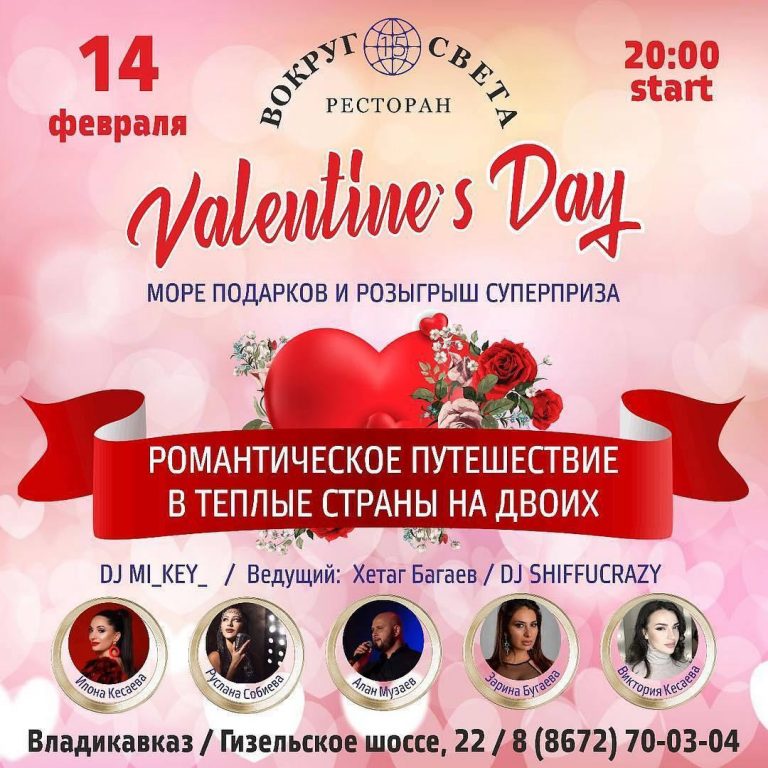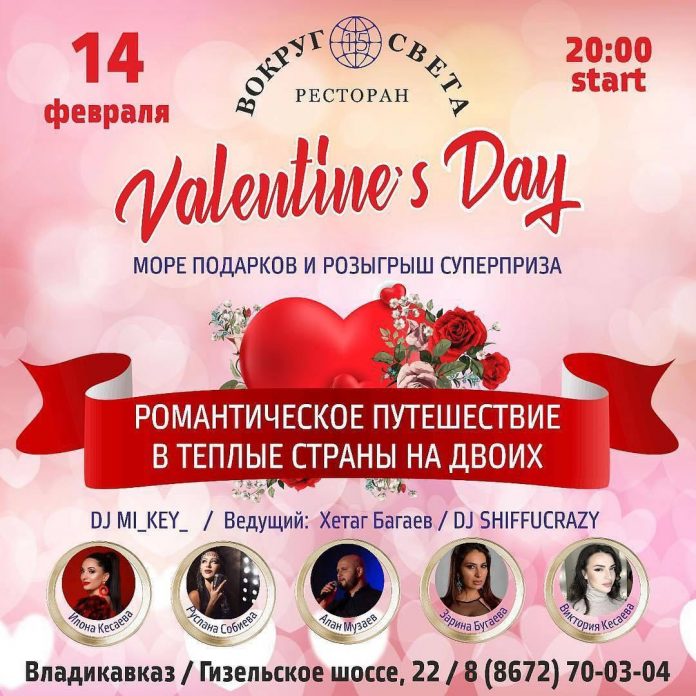 In Vladikavkaz, on Valentine's Day, a festive musical evening will take place with the participation of popular Caucasian artists who will present their most romantic compositions to the audience!
In the evening, loving couples and those who are just in search of their second half are invited, because the very atmosphere of the holiday makes the hearts quiver, and the concert is an excellent opportunity to meet and have a good time.
This evening before the guests will perform: Ilona Kesaeva, Alan Muzaev, Ruslana Sobieva, Zarina Bugaeva and Victoria Kesaeva. Spectators are also waiting for mixes of the Mendelssohn march performed by DJ MI-KEY and DJ Shiffucrazy. The leader of the holiday is Khetag Bagaev.
In addition, the program of the event provides many surprises: the draw of a romantic trip, concert tickets Azamat BishtovTo be held 8 March, discount cards, certificates and sweets from partners.
"Valentine`s Day" will be held in the restaurant "Around the World." Start in 20.00.
In the meantime, we offer you to listen to several lyrical compositions performed by artists of the music publishing house "Zvuk-M".