New in the world of Caucasian music - popular performer Ruslan Agoev @agoev_ruslan introduced a track called "Forget it." According to the artist, already now the success of this composition in the public exceeds his initial expectations.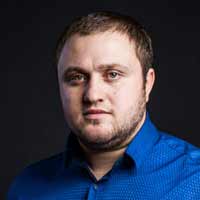 "The song itself is very vital, so it quickly found its listener. When I first heard her, I immediately imagined exactly how I would like to file it and, apparently, got to the point. Judging by how fans of my work took it, we can safely say that very many people missed this topic through themselves, recalling the pain of separation caused by the fault of evil languages ​​.... This helped the track to earn great popularity even before entering the digital storefronts, and I was inspired by further active work. So soon you will hear two more new beautiful, sincere songs, "the artist shared.
You can listen to Ruslan Agoev's single "Forget" from today on all major digital services and on our website.
Listen and download Ruslan Agoev's song "Forget it"