In anticipation Family day popular caucasian artist Ruslan Agoev @agoev_ruslan presented the single "Father", written in the words of Fatima Kambieva and music Azamat Pheskhova @azamat_pkheshkhov.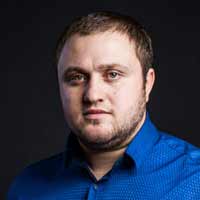 "I have long wanted and planned to devote the composition to my father and I approached this issue very seriously, because the attitude towards the father is special. For any song you don't dedicate, it should be special, with a deep meaning, serious.
My father's name is Nurdin, he is an example for me and an ideal in everything, absolutely everything! Wise, sedate, noble and courageous. I want him to live forever. I wish all fathers good health and Caucasian longevity! " - says the artist.
Listen to the new product on all the largest digital services and on our website.
Lyrics by Ruslan Agoev "Father"
And in this life hectic
You raised me with dignity
I'm for family in fire and water
I will enter any weather
Live father
Live a hundred years
Not knowing sorrows and troubles
I'll follow your footsteps
Forever indebted to you
Live father
Live a hundred years
Not knowing sorrows and troubles
And let the years bring happiness
Family ties keeping cosiness
Soul clean with hot blood
And a tired look looks into the distance
And you are endowed with wisdom
And the years fly by sorry
Live father
Live a hundred years
Not knowing sorrows and troubles
I'll follow your footsteps
Forever indebted to you
Live father
Live a hundred years
Not knowing sorrows and troubles
And let the years bring happiness
Family ties keeping cosiness
Live father
Live a hundred years
Not knowing sorrows and troubles
I'll follow your footsteps
Forever indebted to you
Live father
Live a hundred years
Not knowing sorrows and troubles
And let the years bring happiness
Family ties keeping cosiness