Ruslan Agoev presented the song "I do not love, my love"
A new composition of a popular Caucasian artist has been released. Ruslana Agoeva @agoev_ruslan - "I don't love, love," which fans of his work have been waiting for so long.
Listen and download the song Ruslana Agoev "I don't like, love"
The words and music for the new song of the artist were written by the author and composer Beslan Mizhaev. This is their first joint project on which Ruslan has high hopes.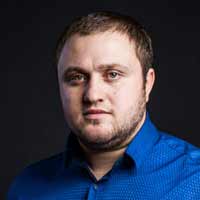 "Most of all people are touched by" living "stories in which they can recognize themselves. Beslan wrote a song based on his own experience, described the events and emotions he experienced. The storyline touched me and will certainly affect the audience, I'm sure of that. Indeed, the song reveals painfully familiar story to everyone, a hero who, at least once, but was each of us. Of course, it is more pleasant to hear a declaration of love than a refusal, but life is full of surprises and often not the most pleasant ones. We must also talk about this, and we must also sing about it! Thanks to my listeners for being with me and expressing my sincere hope that they will like the new product! "Says Ruslan.
It is already possible to listen and download the song "I don't love, my love" on any of the digital music services!
We also offer fans of Ruslan Agoev to listen to his most popular songs according to the version of the Yandex.Music portal.
Popular songs of Ruslana Agoev