Ruslan Hasanov presented his new song "Goryanka" to the audience
Incendiary composition called "Goryanka" - another joint project Ruslana Gasanova as a composer with the author Svetlana Hasanova. In the creative tandem they have already released the tracks "I am in love", "Wedding" and "The very same", which later became very popular.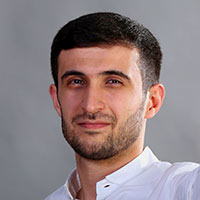 "I want to introduce my listeners to a new song, which I dedicate with pleasure to the whole beautiful half of the Caucasian women! The music for Goryanka began to play in my head after the first reading of Sveta's text, - Ruslan comments, - therefore it was easy and pleasant to work on the track. I would like to thank my team for this project, special thanks to the arranger Abakar Ilyaskhanov. We hope that the composition will appeal to listeners! "
A new song by Ruslan Hasanov "Goryanka" will soon appear on all digital platforms. Follow the news on our website.