Ruslan Hasanov presented the social video "Mama"
Popular Dagestan performer Ruslan Hasanov released together with the director Marat Gafunov an unusual clip - a socially significant video for the song "Mama". Actors for this project did not have to be recruited through casting, because its heroes were real people experiencing separation, which, as sang in the cartoon about the mammoth, "should not be in the world" ...
Children from the orphanage and elderly people from the nursing home showed live emotions on the camera from the bitter separation from relatives. For some of them, these are parents, for others, children ... Communication, which, it would seem, should be inextricable, was lost. But Ruslan Hasanov reminds us that it can always be restored!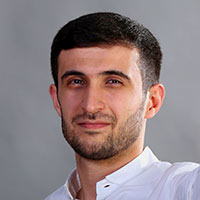 "Mom is the main person in your life! She will never betray, will love us only for what we are, forgive mistakes and anxiously wait for our return home without closing her eyes. When I developed this topic by shooting a social video, my friend, videographer Marat Gafunov, suggested that I gladly agree! We did not try to surprise someone with originality, we just wanted to shoot a semantic, emotional clip. Of course, everyone will understand and appreciate this work in their own way, but we sincerely hope that the audience will like our project with Marat, "Ruslan comments.
The video was filmed in the boarding school "Veteran" and in the Social Rehabilitation Center for Minors in Makhachkala.
You can watch the video of Ruslan Hasanov right now
Listen and download the song "Mother" by Ruslan Hasanov
You can download the track on all major music services, including: iTunes, Google play, Apple music, Beeline Music, Yandex.Music, and also in the BOOM application (for users of social networks Vkontakte and Odnoklassniki).