The Kaitmesov brothers decided to dedicate their new joint composition to the aul Shendzhiy, which is located in the Takhtamukaysky district of the Republic of Adygea
The lyrics to the song were written by Adam Shefrukov, the music by Inver Kalakutok.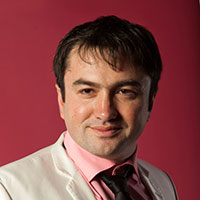 "This is the village of my friends," says Ruslan, "it is notable to many, but its main value is the people themselves. Outstanding playwrights and prominent figures were born there, the mother of the singer, actor and composer Muslim Magomayev comes from there, and it was there that the Adygean was born, who in 1945, as part of the Red Army, stormed the Reichstag.
Therefore, we sing with joy and great warmth about this wonderful aul and its inhabitants, wishing them well-being and prosperity. "
The release of the single "Shendzhiy" is scheduled for January 26, the song, as well as the video for it will be released under by the label "Kavkaz Muzic".
Also, the artists are preparing for the release of another novelty - a touching and kind song dedicated to their mother. It will also be heard soon.