Ruslan Kaitmesov presented the duet song "Blue Sky"
December 10 in Maikop Philharmonic held a charity concert called "We are Echo Friend of a Friend", dedicated to the anniversary of the All-Russian Society of Disabled.
Among the artists who donated their songs to the guests of the holiday that evening Ruslan Kaytmesovwho presented to the public a new track. This is a duet song called "Blue Sky", which the singer performs along with Ainara Zhelkashieva... The premiere of the musical novelty went off with a bang - Ruslan said that the audience was delighted.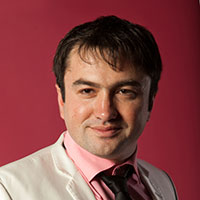 "A warm welcome and loud applause is the best proof that our work is appreciated. This composition is especially close to me, as its author, Anzor Haupa, has displayed in her the features of my character, stories from my life, from the side from which he sees me. At the first drying of the demo of the song, which was planned to perform a duet, Ainara's voice immediately "superimposed" in my subconscious. This is a young star whose mentor I am, the daughter of my close friend. And I was not mistaken in my choice! I can say that everything turned out perfectly, the duet was formed!
I hope everyone will appreciate our work! "- says Kaitmesov.
Soon the track "Blue Sky" will be released on digital platforms, with the support of the music publishing company "Zvuk-M".