Popular Caucasian singer Ruslan Kaytmesov dedicated his new single to his son and two daughters, and in their person - to all the children whom he wishes to grow up in love and parental care.
Being a father for an artist is one of the main pleasures in life. He is very proud of the achievements of his children in creativity and sports, but he considers their relationship to be the most important. This is what he decided to sing about.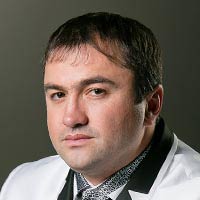 "The way they meet me every time, how they express their love is the main thing for which I live. And many parents will understand and share this. Our task is to provide children with a decent life, to give them peace and joy, so that, as it is sung in the composition written by Marina Natkho, their "souls bloom". Many thanks to Marina for this project! We have been friends for several years, she knows my family very well and was able to convey the necessary thoughts with all her heart.
In today's world of eternal running and hustle and bustle, we often forget to tell our children how much we love them. And this is very important. Let these words live in the song! "
Lyrics of Ruslan Kaitmesov's song "Children"
The world is full of different fuss
So many times unnecessary husk,
We are surrounded by both joy and pain.
So as not to happen, we are drawn home!
And I will go home from everywhere I hear!
Children's voice chime groovy!
And my daughter will meet me on the steam!
My son will rush into my dear arms!
These minutes are not sweeter for me!
I live for these moments!
If only you could understand
How insanely I love them!
I will press my daughter to my heart!
I will hug you gently and affectionately
My son is growing up - glorious Dzhigit!
It contains my pride, glory and agility!