Ruslan Kaytmesov presented a new single about love
Fans of Caucasian music will surely appreciate the novelty from Ruslan Kaitmesov - "The Heart Suffers". From now on, you can add it to your playlist.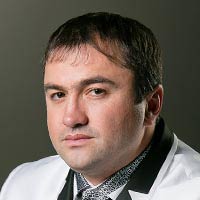 "This beautiful composition appeared in my repertoire not planned, but very in time, - says Ruslan, - the author of words and music Aslan Mamiev showed me a song that not only liked me, but also reminded me of many stories I heard from my friends, especially among youth. These were stories about how people could not be with their beloved for various reasons, they suffered a lot from this. Therefore, the topic is relevant, I think the souls of many will respond to this track.
I would like to wish everyone reciprocity and love. And remember, you need to strive for your happiness in spite of everything and in no case should your heart suffer. "