Meet the music and video novelty from Ruslana Malaeva - "White veil"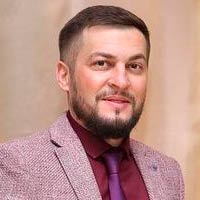 "This is a song with words and music Aram Karapetyan, arranged for it Anzor Haupa, - says the performer, - a composition about a guy who fell madly in love with a beauty and is ready to give her hand and heart. But the girl is in no hurry to respond to his proposal with consent ... But the story gets a happy ending in the video, where the hero of the video seeks favor with his disinterestedness and sincere manifestation of the most tender feelings.
I want to say thank you for the work on the video director Timur Chekhov ("Octava"), our beautiful model Olga Zinkovskaya, as well as express gratitude to the wedding salon "Santorini". All pleasant acquaintance with the novelty! And may there be no understatement in your life, only mutual, happy love!
Lyrics of Ruslan Malaev's song "White veil"
Lured by beauty
Took the peace of the soul
Boy loved her
He gave her a ring!
And now she is silent
His heart is aching
And gives no answer
Will she get married
White veil and white dress
He loves you, what are you doing
Why are you silent, you are beautiful
After all, such a groom, many like him
Smiling at him
He is already in your captivity
You don't play much
And give him your heart
Down the aisle he will lead
And with you will bring fate
He will love you
Give happiness and warmth!
White veil and white dress
He loves you, what are you doing
Why are you silent, you are beautiful
After all, such a groom, many like him